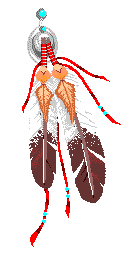 © Silverhawk 1995-2017
This site is best viewed in 800x600 screen resolution.

Here you will find unusual and original Sterling silver jewelry, including silver dollar bottles, carved bear teeth, silver capped bear claws, silver and gemstone boxes, crystals, shark tooth pendants, specialty belt buckles, and a variety of earrings, rings, and necklaces. I also do carvings in fossil ivory, antler, bone and amber. Got an idea? Together, we can design and create it! Please drop me a line at SamSilverhawk@gmail.com.
Over the course of the past 50 years, there have been many projects that challenged my skills and imagination. Each one completed has helped me to attain a higher level of quality in workmanship and design. It's been a long journey, but I have been fortunate enough to have made many friends and happy satisfied customers along the way.

This eagle's head is carved from a fossilized ivory walrus' tooth about 10,000 years old. If you like this carving, there are 5 more examples of my carvings shown in the photo gallery below. I hope you enjoy them!
&nbsp
&nbsp




Please enter the gallery to see photos, descriptions
and prices of each item.
Sterling silver
cougar claw pendant


SOLD

Sterling silver
eagle pendant


SOLD

Sterling silver
bear claw pendant


SOLD
Please be aware that there is only one person creating these items and there is usually a waiting list. Thank you for your patience.
A new facet of Silverhawk's Creations is our Designer Gemstone page. Please visit if you are interested in purchasing quality gemstones.

I CUT AND POLISH A VARIETY OF GEMSTONES, WHICH INCLUDE:

AMETHYST- The 'royal' stone of Kings, in a deep, lustrous violet-blue color.

FIRE AGATE- Rich in the colors of the rainbow. Just look at this close-up beauty.

OPAL- Dancing with rainbows of fire. Here's another. And don't miss the Angel Of Yowah!

Photo courtesy of Murray Willis, of Australian Opal Mines

TURQUOISE- Electric blue, webbed with chocolate matrix or without.

BLUE AGATE- Cut with scenes of matrix and dots, or for the adularescence.

GARNET- Traditional, lovely deep wine-red colored gemstones.

VARISCITE- Rich shades of green, with a fascinating matrix.

TIGEREYE- Golden, red, and blue falconeye is a favorite masculine stone.

MOONSTONE- This stone is like the shimmering white face of the moon.

RAINBOW OBSIDIAN- See multi-colored swirls in this dark volcanic glass.

LABRADORITE- Radiating blue, green and gold irridescent flash.
And a host of many more stone are also available!
I routinely cut and polish stones and offer them on the Designer Gems page. If you would like to see this week's gemstones offerings, please stop in for a look.

Don't be a stranger! Take a minute to sign my guestbook.


The contents of this site are copyright protected. Please do not copy!
© Copyright 1997-2017 Sam Silverhawk. All rights reserved.
If you're looking for graphics, please visit my Native American Graphics site.
This site is owned by Sam Silverhawk, and maintained by Rain Silverhawk.
If you want a website built for you, please e-mail us.



===MY AWARDS===

KNIGHTYME'S PERSONAL CHOICE AWARD
Updated 7-17-2014